Do you toss and turn? Have trouble falling asleep after 10pm? Fall asleep only to wake up with a racing heart? And then stay up hours.  Do you wake up just as tired or worse than when you went to bed?
How can it be that you are exhausted but can't sleep? It is one of the frustrating things of adrenal fatigue. Really frustrating. I tried different natural sleep remedies and found some that worked for me.
Though this post was written with adrenal fatigue sufferers in mind, the natural sleep remedies mentioned are for everyone.
*This post contains affiliate links. If you purchase through my links, I'll get a small commission at no extra cost to you.*
Consult your healthcare provider before starting any treatments.
Why Can't I Sleep Between 1 and 4 AM
Both high and low cortisol cause insomnia. If you often wake up between 1 and 4 am, it could be caused by a dip in cortisol level. During that time, your cortisol levels are naturally the lowest. But if the level goes too low, your blood sugar level could drop too. Cortisol aids in the blood sugar regulation so they can go hand in hand.
The dip in glucose level causes your body to produce adrenaline and it tells your body that you need to eat to bring up the blood sugar level. So, you could look at it as a protection mechanism. I used to keep nuts or other snacks on my night stand for the in the middle of the night glucose level drops.
Severe adrenal fatigue is fatigue that won't go away with a good night sleep or two… or several. If you have a mild case, the best thing you can do is to sleep and sleep. You should also sleep as much as you can when you have a severe adrenal fatigue. It just won't be a quick fix but it will help in your recovery. Your body does a lot of healing while you are sleeping.
How to Cure Adrenal Fatigue Insomnia
The best way to cure adrenal fatigue insomnia: heal the adrenals. You might want to consider adding Essential Adrenal Supporting Supplements in your daily routine. We live in a such a toxic, hectic world that many of us need some adrenal support.
But until your adrenals are doing well you still need to get some … a lot of sleep.
I suffered from insomnia for over a decade. It was horrible. I was so tired but couldn't sleep. My sleep was never restful. I used to get heart palpitations when I lay down. Kind of hard to fall asleep when your heart is pounding. And often after I managed to fall asleep I woke up with a racing heart.
I found myself in the frustrating position of being exhausted but unable to sleep. But realizing that I needed to sleep in order to heal, I looked into natural ways to help with the problem.
Which Natural Sleep Remedies Work

I read on many sites that "go to bed before 10″. Or "go to bed when you feel sleepy". That one can be tricky if you are a mom of small children. Usually, I was at the point of collapsing out of exhaustion at bed time.
It can be frustrating finding natural sleep remedies that work for you. Here are some you can try:
Effective Natural Sleep Supplements



These sleep supplements were part of My Evening Routine that included acupressure points, a yoga pose etc. Check it out and maybe you'll find some tips there that will help you too.
Deep Sleep – Protogenx
Bio-Identical Melatonin – Protogenx
Valerian Root (I can't remember the brand I used but this is a good one)
The ones that worked best for me were Deep Sleep and Native Rest. The latter being my favorite of the two. I used Native Rest successfully when traveling to Finland and dealing with the 7-hour time difference.
Too much of melatonin can cause opposite reaction. So start with a small amount.  I started with a 1 drop of Bio-Identical Melatonin and 5 drops of Deep Sleep.
Or I used 1 – 3 sprays of Native Rest.
Occasionally, I still use Native Rest or Essential Oils: Good Night or Sleep Ease. But most nights I can sleep well without sleep aids. It is an awesome feeling to wake up feeling refreshed!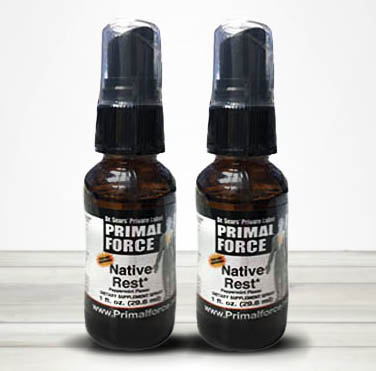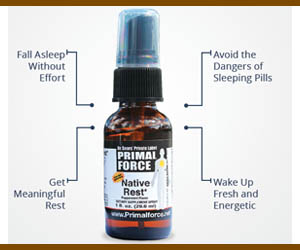 Dr. Sears has a special promo on Native Rest. If you'd like to take advantage of that, click on the picture.
Don't get discouraged if healing takes a long time. The damage usually doesn't happen over night, neither does the healing. It can take months or years to get to the point where you can sleep without sleep aids.
Even though I began sleeping better with the help of the supplements, I was exhausted for a very long time. Don't give up. Keep working on healing your adrenals.
Read also about my Evening Routine that helped me to relax and sleep. And aided in my overall recovery.
Wishing you peaceful, healing sleep and sweet dreams.
You might also be interested in:
Gut Out of Whack? – 4 Ways to Improve it
Tired of Being Tired? – Have More Energy with These Essential Supplements